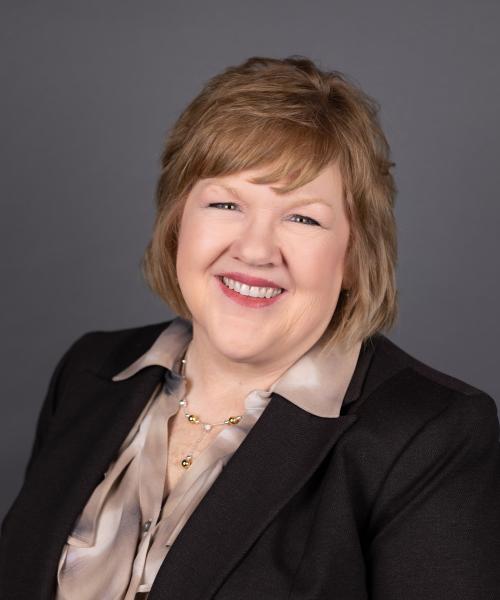 Leah Anne Brooks

MBA, AIF®, CPFA, BFA
Partner and Senior Wealth Advisor
580-745-8133
Leah Anne Brooks is the newest Wealth Advisor and Partner to join Gaddis Premier Wealth Advisors, joining the team in October 2023! She joins the team in our Durant office location, primarily servicing clients in the area. She holds the Accredited Investment Fiduciary (AIF®) designation, the Certified Plan Fiduciary Advisor (CPFA) designation, and the Behavioral Financial Advisor (BFA) designation. Leah Anne's goal at GPWA is to get to know you and your priorities. She said, "The more I know about your financial priorities, the more I am able to make my advice reflect what is most important to you and your family."
Leah Anne graduated from Cameron University with a Bachelor of Science in Business Administration and continued with her Master of Business Administration at Southeastern Oklahoma State University. Following graduation, she spent 15 years in Southern California working in healthcare administration and non-profit administration. She and her family relocated back home in Oklahoma, and, at that point, she decided to put her finance degrees to work and began her financial services career in Denison, TX at Edward Jones. After spending three years at Edward Jones, she had the opportunity to move to Landmark Bank in Oklahoma, clearing through broker-dealers Cetera Financial Services and Raymond James, spending 6 and a half years there. In 2017, she decided to start her own independent financial services firm, Texoma Wealth Management and cleared through Securities America.
As a Behavioral Financial Advisor, Leah Anne's goal is to keep her clients invested for the long term and to keep them invested in an asset mix that is specific to their risk tolerance and investment goals. She considers creating and maintaining her client's financial plan as her most important responsibility. This helps her to guide clients through scenarios that will help them to get on an appropriate financial path forward, and then implement and monitor that plan.
Leah Anne is an active member of the Durant Rotary Club and serves on the Board of Directors for the Durant Partners in Education Foundation as well as J127 Ministry. She serves as the Chairman of the Board of Directors for the Wesley Center Foundation of Southeastern Oklahoma State University and is an active member at Community Christian Church in Durant.
Leah Anne has been married to her husband, Alan, since 1990 and has two grown children, Alysia and Alex. Alysia is a pediatrician at SSM Health St. Anthony Hospital and Alex is a Sales Manager at Stuteville Chevrolet. Her kids are a constant source of amusement and blessing, but her grandchildren, Isabelle and Lucas, are her light. She also has two four-legged companions, Pistol Pete (a miniature poodle) and Ripley (a miniature goldendoodle). Feel free to ask to see a picture of her grandkids or her furry companions.
In her free time, Leah Anne likes to do crafts of any kind, but quilting is her favorite hobby, though she is also learning to do machine embroidery as well. She also enjoys growing vegetables in containers until the Oklahoma weather gets too hot. Her favorite pastime of all, though, is spending time with her kids and grandkids.