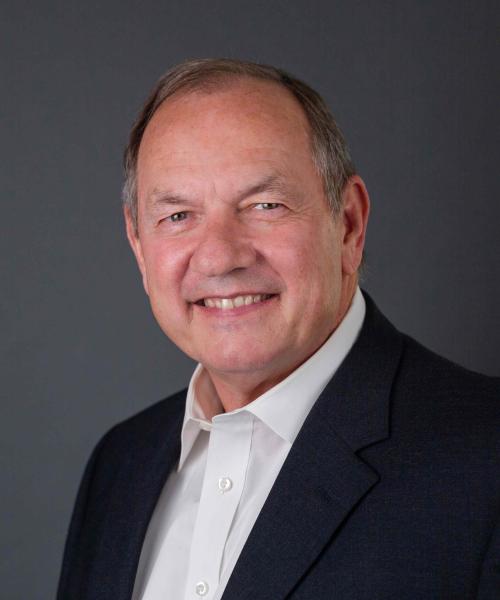 Roger Gaddis

CPA/CFP®
Partner and Senior Wealth Advisor
580-332-4144
Roger Gaddis is one of the primary principals of Gaddis Premier Wealth Advisors, a firm that was formed through the merger of Premier Investment Advisors of Denison, Texas and Gaddis & Gaddis Wealth Management, an Ada, Oklahoma-based firm he co-founded with his wife, Leigh Gaddis in 1995. In addition to its Ada headquarters, Gaddis operated a full-service office in Durant and satellite offices in Ardmore and McAlester, Oklahoma. 
Roger has 35 years of experience in the financial services industry, including professional credentials as a CPA (Certified Public Account) and as a CFP® (CERTIFIED FINANCIAL PLANNERTM). 
After graduating from Oklahoma State University with an accounting degree in 1979, Roger earned certification as a CPA in 1981 and in 1992 he earned certification as a CERTIFIED FINANCIAL PLANNERTM. Roger began his career as a tax accountant with Conoco, Inc. and later he held senior level positions with both Edward D. Jones & Co. and Merrill Lynch. 
In addition to serving his most important audience -- Gaddis Premier Wealth Advisors clients -- Roger devotes considerable time to community service activities. 
At the state level, Roger currently serves on the board of Union Mutual Insurance Company of Oklahoma, a property insurance company founded in 1938, which offers service in all 77 counties in the state. Roger recently completed 10 years of service as a trustee on the Board of the Oklahoma Teachers Retirement System (OTRS), the organization that manages the $18 billion Oklahoma pension fund for teachers and other public education employees. He was appointed to the OTRS Board by Governor Mary Fallin in 2012 and left the organization as vice chairman of the board in 2021. During his tenure, Gaddis served chairman of both the Investment and Audit committees. 
In 2016, Roger and Leigh Gaddis were recognized as "honorees" at the Journal Record "Beacon Awards" for their community service contributions at the state and local level. 
Roger is a graduate of Leadership Oklahoma (Class of XXV) and he is an active member of the organization. Beginning in 2017, Roger has served as a mentor in the Oklahoma State University Spears School of Business Mentoring Program. 
At the local level, Roger is a graduate of Leadership Ada. He has served on the Ada Community Advisory Board, an organization that provides recommendations to the city on capital investment project. He is a past-president of both the Ada Chapter of CPAs and the South Central Chapter of CPAs. Roger has been a member of the East Central University President's Circle and the Mercy Hospital Ada Circle of Friends. As an advisory board member of the Ada-based Sisters Hand- in-Hand (SHIH) ministry, Roger launched the related ROSE program, featuring monthly educational and networking events for SHIH members. 
In past years, Roger has been a board member of The Salvation Army in Ada, the Ada Boys & Girls Club, Ada Youth Baseball and the Arbuckle Council of the Boy Scouts of America. He has also been active in Kiwanis and Rotary clubs and he has taught adult educational classes on personal finance at East Central University and at the Pontotoc Technology Center. A long-time supporter of educational programs, Roger has worked with East Central University to provide internship opportunities for students interested in the business, finance and securities industries. 
Roger grew up in a military family and as a youth he lived in a number of U.S. cities as well as abroad. Roger is a licensed pilot, a black belt in Tae-kwon-do and a certified scuba diver. He and Leigh enjoy traveling and spending time with their family.